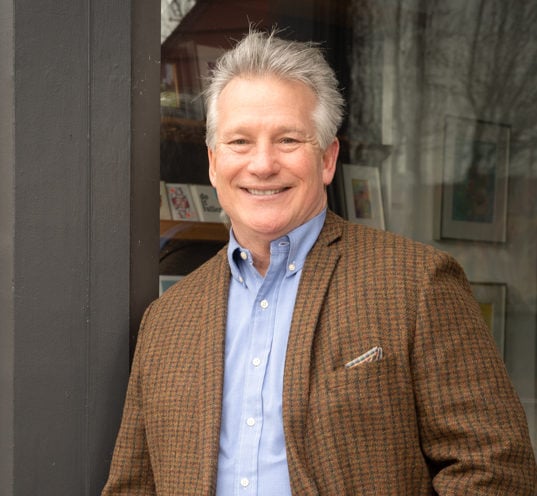 Paul Jacoby
Paul brings 40 years of sales experience to the team. After starting out in real estate in the 80's, he and his wife Debbie, moved out west to establish a new market for The Anderson's of Maumee in their environmental division. After nine years away spent in Arizona and Texas, Paul and his family of 3 missed Toledo and decided to moved back to the area. While in the process of recently selling his home, Paul met our co-founder Aaron. After many conversations with Aaron, he decided to get back to his roots and passion and join the Wiens & Roth team. In addition to his years of sales experience, Paul brings the added benefit of a construction background.
Paul is also an FAA certified drone pilot and provides scanning services to create 3-dimensional models called BIM, Building Informational Modeling, for architects and engineers to complete their renderings and designs for existing homes and commercial spaces.
His best buddy is his dog Carmen, an 8-year-old Bearded Collie and he is a lead singer in the band Hear Now. He is really looking forward to helping you sell your current home, or buy your next one!
See What All The Buzz Is About
Nothing makes us happier than seeing my clients fully realize their real estate goals.
"Jennifer MacLeod was great to work with."
"Josh and Aaron helped my family sell our home and look at many houses on the market. They were so friendly and accommodating. I highly recommend them to anyone looking to buy or sell!"
"Working with them made selling a home a positive and honest process. Very blessed to have this company in our community."