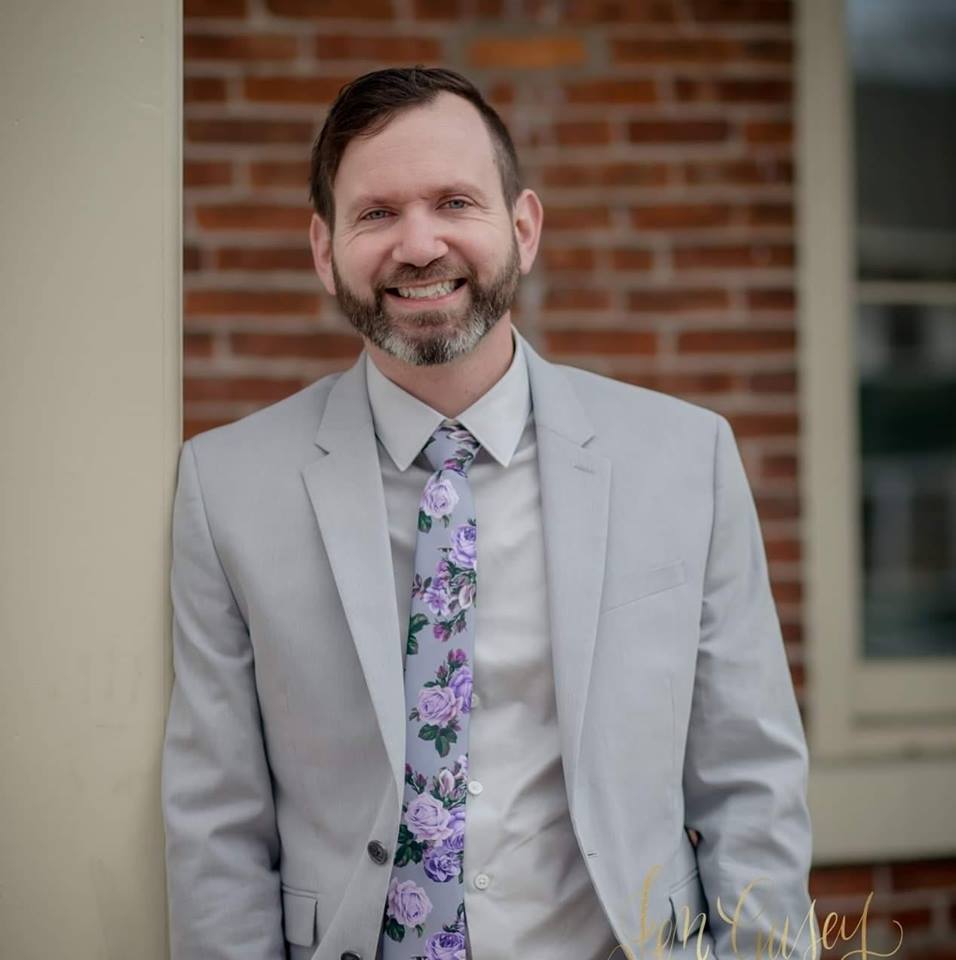 Joel Williamson
As a seasoned real estate professional with a diverse background, Joel brings extensive knowledge in construction and property maintenance allowing him to provide expert counsel to clients throughout every step of the buying and selling process. He boasts an impressive track record with 18 years experience as owner-operator of a commercial painting company, and 10 years of experience owning rental properties, giving him the inside edge when it comes to navigating home equity, the rental market, and landlord-tenant relations.
Over the past five years, he has cultivated a passion for residential real estate, helping countless families find the perfect home to suit their unique lifestyle needs. With an entrepreneurial spirit, a passion for helping people, and a love for Christ, Joel treats
every client and their family as if they were his own.
Joel has been happily married to his highschool sweetheart, Alaina, for over 20 years. Together, they have three teenage children. The family often goes on adventures together, whether it's hiking in the mountains, exploring new cities, or taking trips in their
RV. Joel's pastimes include playing golf, and collecting and playing board games. From Uno to Settlers of Catan, he enjoys the challenge of strategy and the camaraderie that comes from playing with others.
Whether you're a first-time buyer or a seasoned investor, Joel is the go-to agent for all your real estate needs. With his wealth of experience, industry expertise, and genuine passion for people, you can trust that you're in the best possible hands.
See What All The Buzz Is About
Nothing makes us happier than seeing my clients fully realize their real estate goals.
"My husband and I took a few trips to Michigan to look at properties and we had the worst luck trying to find an agent. Luckily we were connected with Joel Williamson who was ready to jump in and help us. Our timeline to find a property was tight and
…
Joel was understanding of our situation as we were moving from New Hampshire. Joel went above and beyond taking us to look at close to 30 different properties around the Detroit area. It was great getting to see listings up close, Joel had a great eye for property issues and steered us clear of homes with major internal problems. During our interactions it felt that Joel cared about where we were going to live and did not want to just get us to buy any house. Additionally, Joel was incredibly responsive to any text messages or calls we had with questions. When we did find the house we had been looking for, Joel continued to help to ensure that the closing went smoothly. When we had to go back to New Hampshire Joel went to the home inspection and the final walk through of the house on our behalf. Joel is a phenomenal realtor to work with, we highly recommend him to anyone looking for an agent. We would love to work with Joel again in the future!"
"Very professional, gets results, and knowledgeable."
"Excellent service. I very much enjoyed working with Jake Cox. He is extremely knowledgeable and helped me with any and all questions or issues that I had. Which, considering I was a first time home buyer, there were quite a few things I was unaware o
…
f. Very quick to set up viewings, and flexible working around any schedule. I'm very happy with the end result as well. I absolutely love the Condo that he helped me find."