In recent years, the real estate industry has seen a rapid rate of mergers and acquisitions — but there's also a countertrend where independent local brokerages are surging in popularity.
When it comes to real estate companies, we love local — and homeowners agree.  In a survey of more than 3,000 U.S. homeowners, nearly 90 percent of consumers said they preferred working with an agent who was affiliated with an established local real estate company.
Here are four reasons indie brokerages like Wiens & Roth Real Estate continue to distinguish themselves in a crowded field and demonstrate tremendous growth nationwide.
1. Authenticity
Locally-owned brokerages are highly invested in the community where they do business and, as a result, earn a strong level of trust from consumers.  At Wiens & Roth Real Estate, our co-founders were born and raised in the Toledo area, and have been working and doing business in our local communities for over a decade, with Aaron starting in the commercial real estate business in 2005.  Today's buyers and sellers are definitely looking at their housing choices through a lens that seeks ways to meet or enhance their lifestyle.  Being a local brokerage means we are intimately in touch with our communities and better able to understand and serve the needs of our clients well, and equipped to provide a high level of value to them. 
When you combine local expertise with a local brokerage that's focusing all of its energies in the community where you live, the result for the consumer is extraordinary.
2. Adaptability and Flexibility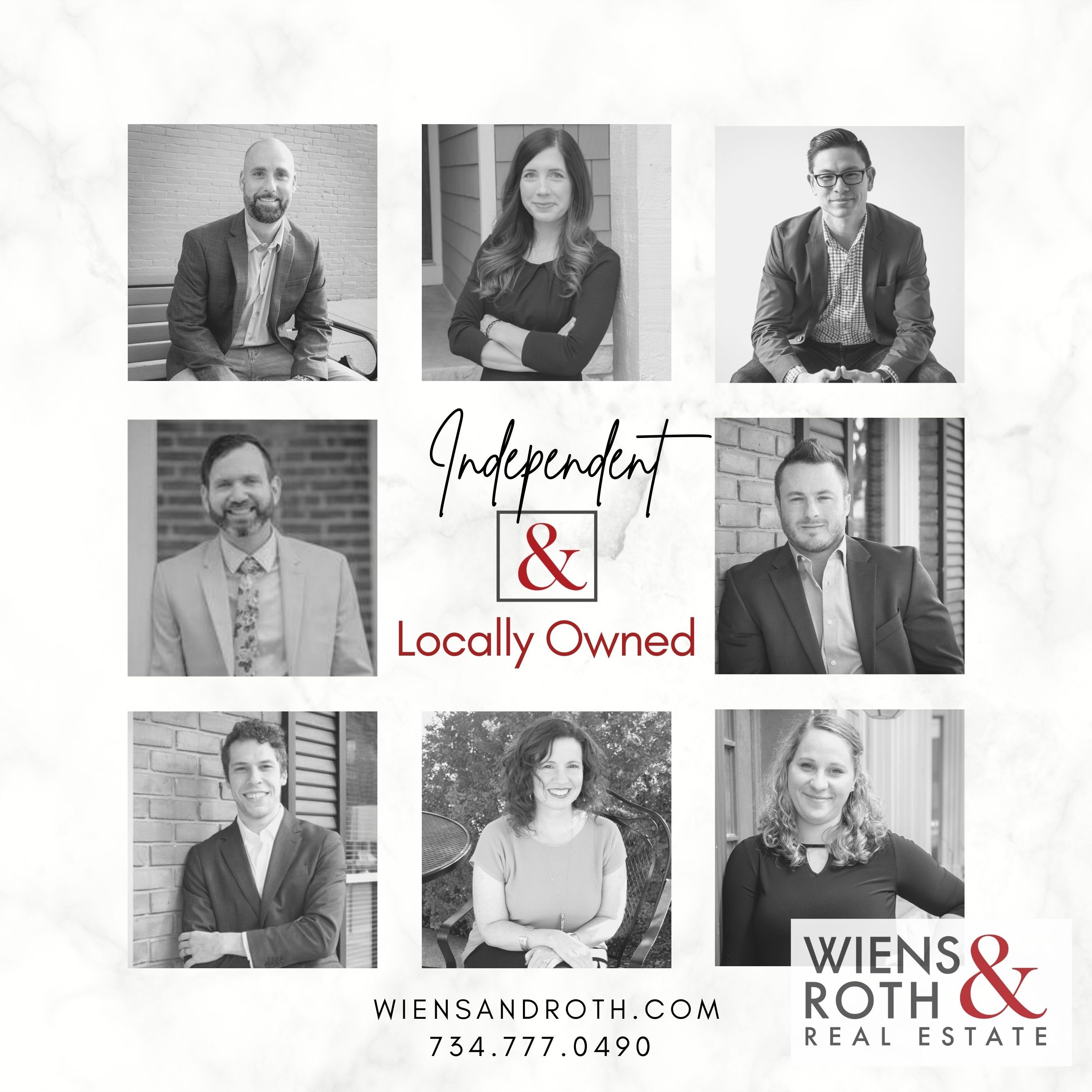 Unencumbered by bureaucratic red tape, or having to run things by a distant "headquarters," indie brokerages are positioned to respond to changes in market conditions faster than national players headquartered in other states.  Being able to quickly leverage new marketing strategies more in line with local market conditions achieves better results for buyers and sellers.
When market conditions shift and new technology comes online, indie brokerages can make adjustments more quickly and say, "Here's the data, and here's the solution." This is a huge benefit to consumers and agents.  Additionally, not having to pay franchise fees means we're able to invest more in our clients. 
3. Culture of Giving
When a brokerage stays local and is committed to positively affecting its hometown, it's demonstrating a belief in the value of the community and an investment in its success.
At Wiens & Roth, we're committed to giving back to our communities in tangible ways, whether through volunteer work, donations, or through our Red Envelope of Giving Initiative during the holiday season, where we've contributed to a variety of local organizations in order to help make our community stronger.  
4. Our Talent
Talent is gravitating toward indie brokerages, and consumers gravitate to where the talent is.
Agents want brokerages with cultures that support collaboration, social giving and independence. By generating and fostering talent, indie brokerages are built to succeed and built to grow.
Consumers and agents alike are choosing firms with roots in the region where they want to live and work. Grounded in the community they serve, passionate about giving back,
and able to quickly mine multifaceted local data and marketing, it's clear why indie brokerages like ours continue to be successful, and we are beyond grateful to be able to work in and serve the Toledo area communities we love so much!