Before you put your home up for sale, you'll want to ensure it's sparkling and super clean for all of the buyers that will come through. A dirty house isn't appealing, and you won't get a good offer, if you get one at all, if your home isn't in tip-top shape. Cleaning your home doesn't have to be overwhelming. Check out the lists below for the top things to remember when getting your home ready for buyers to fall in love.
FOYER/Entry:
+ Clean the front door and hardware inside and out. This is one of your buyer's first impressions!
+ Clean windows and any furniture or decor in the space. Fresh up the rug if you have one.
+ Clean off scuff marks on floors and door.
+ Replace all light bulbs and ensure light fixtures are working.
+ Tidy/clean up the coat closet. People WILL look.
+ Make sure that the front porch is free of leaves, dirt, and any other debris. It's never a bad idea to add a fresh welcome mat!
KITCHEN:
+ Wipe down all cabinets inside and out.
+ Clean all appliances, inside and out.  Ensure microwave is clear of food splatter.
+ Clean stove hood, on top and bottom. If you have it, make sure your stainless steel is streak and fingerprint free!
+ Clean the space behind the sink. Make the sink and faucet shine.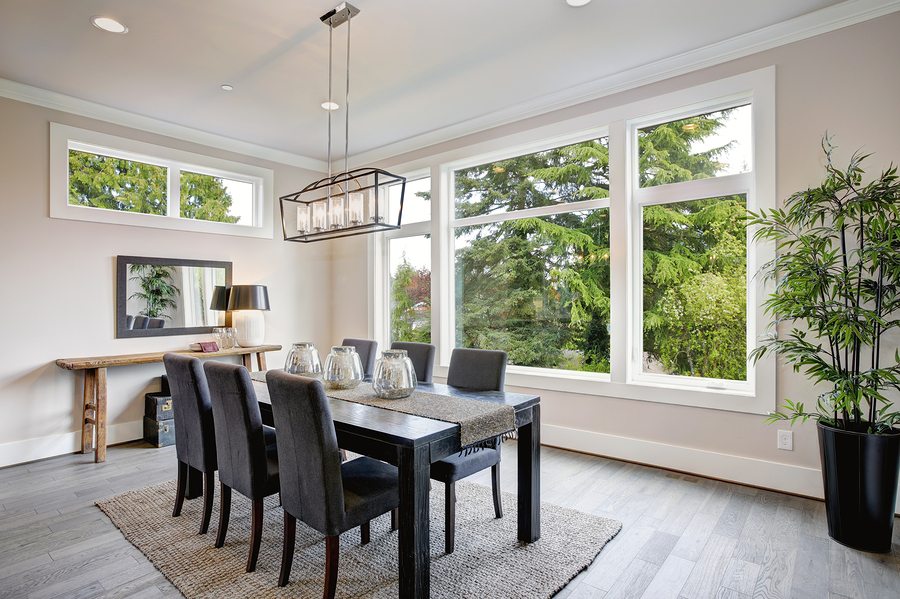 + Wipe down blinds/shades. Clean windows inside and out.
+ Wash any kitchen rugs, clean the floors and baseboards.
+ Store all of your pet food/food out of sight.
+ Clean windows
+ Clean light fixtures
BATHROOMS:
+ Clean behind toilet, in toilet, and under sink. Leave toilet lids closed for showings.
+ Only display absolute necessities, declutter.
+ Organize and clean under the vanity and inside any other cabinets or closets.
+ Scrub floors and clean grout lines
+ Keep dirty clothes and towels off the floor. Make sure any towels are fresh and clean.
+ Be sure to lock away any medication.
+ Clean the fan and make sure it's functioning.
+ Replace any dead lightbulbs and dust those light fixtures!
+ Clean windows and sills
+ Scrub sinks, wipe down counters, and make sure those faucets and mirrors sparkle!
BEDROOMS:
+ Wash sheets, comforters, and blankets. Have beds freshly made and staged beautifully!
+ Clean the curtains or blinds and rugs if you have them.  Have carpets cleaned if necessary.
+ Dust furniture and decor.
+ Remove any obvious stains from fabrics.
+ Keep closets clean and organized.
+ Store away dirty clothes and personal photos.
+ Clean marks on walls. Touch up paint if needed.
+ Clean windows and sills.
+ Less is more. Keep items on top of dressers and end tables to a minimum.
+ Make sure all scuffs and other marks are removed from walls and trim.
LIVING/FAMILY/DINING ROOMS
+ Dust/clean all furniture and decor
+ Make sure carpets/rugs are clean and spot free
+ Mop hardwood floors
+ Remove personal photos
+ Make sure all scuffs and marks are removed from walls and trim.
+ Clean windows, fireplace glass, and light fixtures.