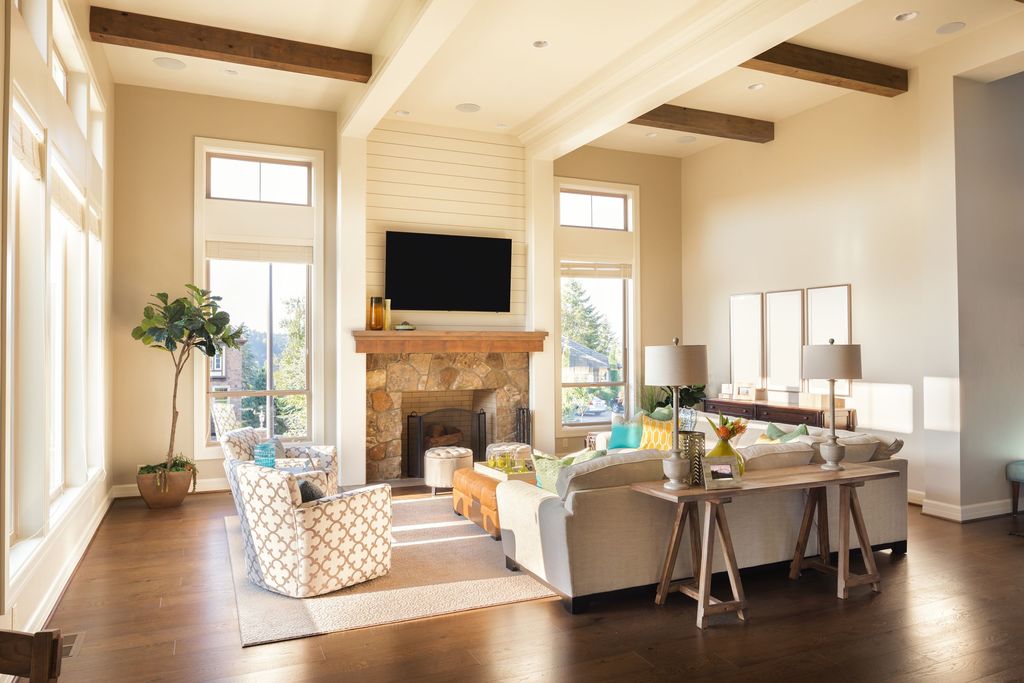 If you're thinking about selling your home, and you aren't sure where to begin when it comes to getting it ready, you aren't alone!  This list will help you focus on what we feel are some the most helpful, and also cost-effective ways of of preparing your home for the market.
Declutter: You want the space in your home to be maximized, not for buyers to feel it's crowded, or that there isn't enough storage.  Store unneeded items from closets in plastic bins (neatly in your garage, basement, or another location) so you can show off the space. Remove decorative items that are too small to easily identify in a photograph. Check your bathroom and kitchen cabinets for space (yes, buyers will look), and clear off kitchen counters.
Depersonalize: You want buyers to be able to visualize themselves living in your home, and that may mean taking down or replacing family photos and other personal items.
Curb Appeal: Most likely the first photo your buyers will see when browsing online will be the one of the front of your house, and of course it will be the first thing they see when they pull up to your home for a showing.  Trim bushes, remove leaves and other debris, pull weeds, add fresh mulch, and make sure your lawn is trimmed.  Consider planting some grass seed if you have bare patches.  If you want to go the extra mile, add some flowers!
Entryway: This will be your buyer's first impression of the home up close.  Consider a fresh coat of paint in an appealing color on your front door, a new welcome mat, and a clean, clutter-free front porch.  As your buyer's step into the home, make sure that great feeling continues as they get the first impression of the interior.
Each Room Has a Purpose: If you have an extra bedroom or dining room that's become a holding place for unused items, a treadmill in the living room, or other any other undefined use of a room in your home, consider transforming it back into its intended purpose.
Fresh Paint: A fresh coat of paint can go a LONG way in helping your home look updated and fresh to buyers.  Consider current colors, neutrals, and lighter colors.  Right now the latest reports are showing that cool neutrals and blues are big hits.  We're happy to help give you advice and guidance on which colors might be most appealing and fit they style and other finishes of your home the best.
Make Repairs: Now's the time to fix those leaky faucets, fill in any nail holes from wall hangings, replace broken door handles or cracked windows, etc.  Make sure that everything is in working order before those first buyers come through.  If you've missed something small, they may wonder what else in the house has been neglected.
Consider Updated Lighting and Fixtures: Updating your lighting, bathroom faucets, and cabinet door handles are an inexpensive way to really change the look and feel of a room.
Check Your Flooring: If needed, have carpets and tile floors cleaned.  Consider refinishing worn hardwoods.  Most agents report that replacing carpet that needs to go will go over better with buyers than offering a carpet allowance.  Most buyers want move-in ready.
Clean, Clean, Clean!: Last but not least, this is probably the most important! If it's not in your budget to do anything else, this can go a long way with buyers.
Bottom line: You want your house to feel like it's FOR sale, not ON sale!
If you want to sell your home, but aren't sure where to start, we're here to help!  As a Certified Staging Design Professional I have the training and experience to help you maximize your home's space and accentuate its positives.  I'm also happy to help you come up with a plan not only to get your home ready to sell, but to have strategies you can use to help get ready for showings, even with short notice.  (Yes, even if you have kids and pets!)  Please feel free to call, text, or e-mail me with your questions.  Together we'll have your home ready not just to put on the market, but ready to wow the buyers who walk through your door!
In the meantime, please feel free to request one of our seller's guides at wiensandroth.com/get-the-guides/ for more advice on selling your home.